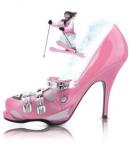 still waiting for the snow.
I'm so ready for it. I miss cross country skiing and hiking up the mountains with my snowshoes and snowboarding downhill. this year I'm not racing cycle cross, still a lot of work on my swim.
Christmas time is always family time for myself. Together with my parents, my 3 sisters and one brother, we will celebrate back home.
still 3 weeks to go....
wish you a good wintertime
Renata