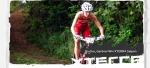 RENATA TO RETURN TO SAIPAN
The "Swiss Miss" of XTERRA, Renata Bucher, is training in Wollongong, Australia today with fellow XTERRA pros Ben Allen and Jacqui Slack, with her sights set clearly on re-claiming the XTERRA Saipan Championship crown she held for six straight years from 2005-2010.
Last year, fresh off winning XTERRA Worlds, Shonny Vanlandingham swept in and stole the crown jewel from Bucher. This year, Shonny V won't make the trip as she is still rehabilitating her knee after ACL surgery, but Bucher will have to contend with Austrian sensation Carina Wasle, local favorite Mieko Carey, and Slack from Great Britain.
"I feel great and very lucky to be here training in warm Wollongong with Ben and Jacqui," said Bucher, who has won 21 XTERRA championship races in 11 countries since '05. "Back home in Switzerland there is a really hard wintertime with temperatures minus 10-15 Celsius."
Bucher also connected with age group competitor Paul Stapley who now lives in Wollongong.
"Paul helped me one year in Maui at XTERRA Worlds. I could not get off my tire, and he was so kind to stop and help me. Ever since then we are friends and now training partners," said Bucher, who will do the entire XTERRA Asia Tour - Philippines, Guam and Saipan – with Allen and Slack.
"Ben is looking after Jacqui and me here in Australia. I will look after them in Saipan, and Jacqui will always be a help in Europe," said Bucher. "It's a great mix of athletes sharing the same spirit to train well, travel, and race together. I can't wait !